Whip It Up Wednesday…
Find this article at:
go.ncsu.edu/readext?672875
It is so easy to feel like we have no idea what might be happening in the coming days, weeks or even months. One thing for sure is that we need to feed our family or maybe even a neighbor or two.
Did you know cooking your meals at home can be healthier than eating prepackaged foods? Preparing this Easy Lasagna is certainly a much healthier choice than a prepackaged one.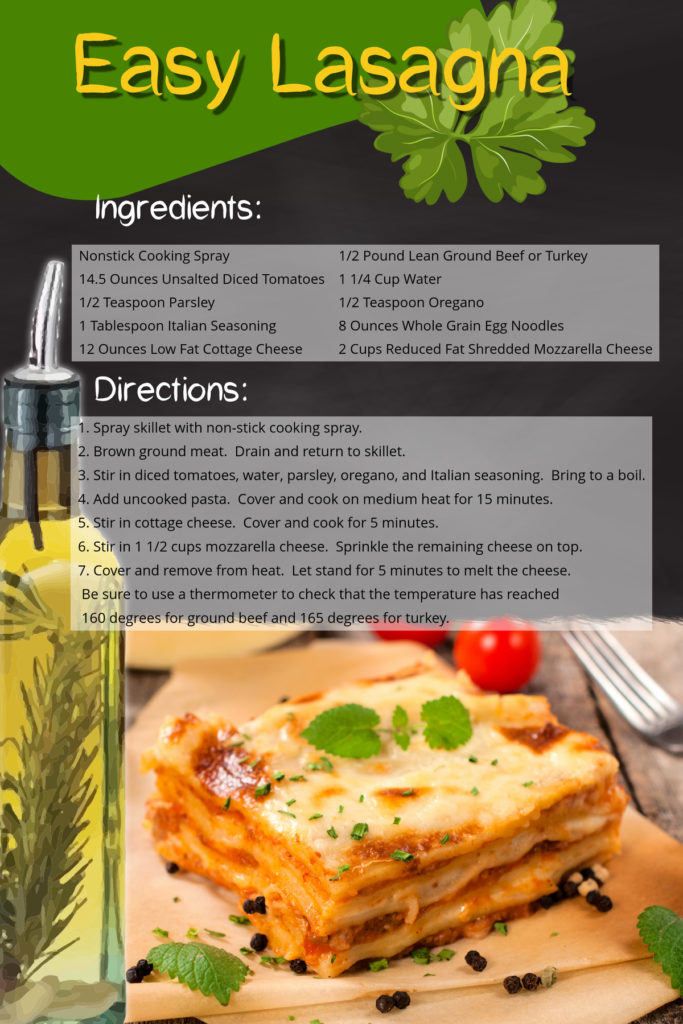 Compare the nutrition facts! A prepackage lasagna has 37 g. fat and this Easy Lasagna has only 15 g. fat. Nitasha said, "Eating too much fat may increase your risks of certain chronic diseases, such as heart disease and hypertension."
Nitasha Kearney, EFNEP Educator for Vance & Warren Counties loves hanging out in the kitchen and "Whipping Up" healthy, easy recipes that she can share with you. For more information or questions about other nutritious recipes, contact Nitasha Kearney at ndkearney@ncat.edu or by phone at 252-438-8188.